Locations | A wide network | Local knowledge
One of our core values is customer FIRST.
To ensure we do this we must keep close to our customers.
We've full embraced a work from home set-up – we call it Remote Excellence (RX).
This has helped us keep close to our customers.
It also means we hire great customer focussed people, wherever they live in the world.
45
Nationalities in the team
The Marcura network locations
Marcura Americas, Inc.
Delaware, USA
Marcura UK Ltd.
London, United Kingdom
Marcura Nordics ApS
Regus Business Centre Strandvejen,
Office Number – 403
Strandvejen 60,
2900 Hellerup,
Copenhagen, Denmark
The Marcura Group
Athens, Greece
The Marcura Group
Dubai
Marcura Holding Ltd
Unit 63A, Level 15, Gate Building
Dubai International Financial Center,
DA-Desk FZE
Suite E701-710, DSO Headquarters Building
Dubai Silicon Oasis
Dubai, UAE
Marcura Platform Solutions FZE
C103-105 C Wing, Dubai Silicon Headquarters Building
Dubai Silicon Oasis, Dubai
Marcura India Services Pvt.Ltd
Mumbai, India
Marcura Singapore Pte. Ltd
Singapore
Marcura Japan KK
Tokyo, Japan
Marcura Equities FZE
Philippine Branch Office
Makati City, Philippines
Africa: Morocco, South Africa
Europe: Albania, Bulgaria, Cyprus, Denmark, France, Germany, Greece, Italy, Kosovo, Portugal,
Switzerland, Turkey, UK
North America: Canada, USA
Central America: Mexico
South America: Brazil
Middle-East: UAE
Asia: India, Hong Kong, Japan, Philippines, Singapore
Marcura: a local company
At Marcura, we have a broad global network. At the same time keeping local relationships with customers where they are and where they operate is vital.
Jens shares his views on why it's important for us to stay close to our customers and how we do it.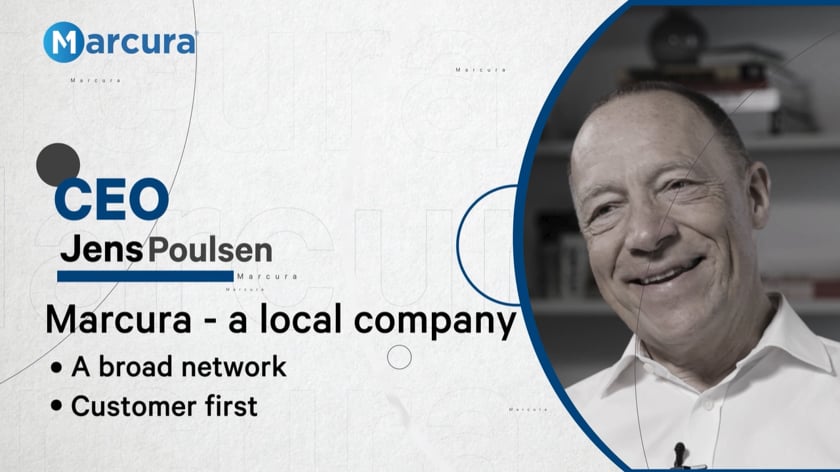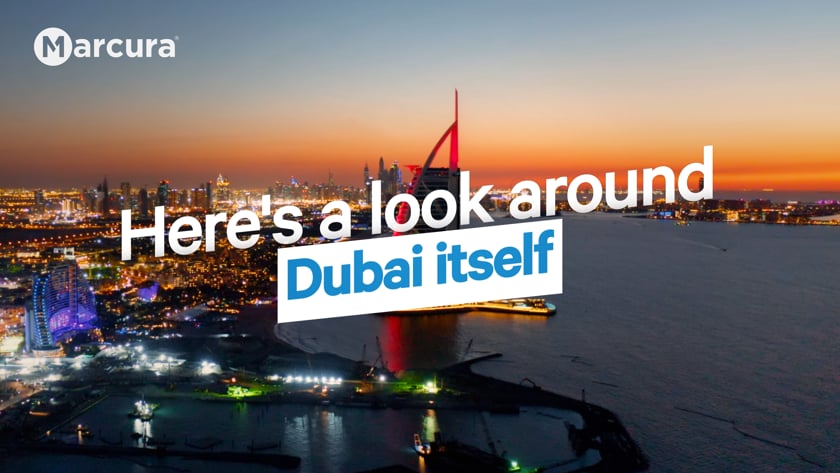 Our Dubai office
Dubai is central to Marcura as we have many team members here and it's our headquarters. Here's a video of our office and some of our team.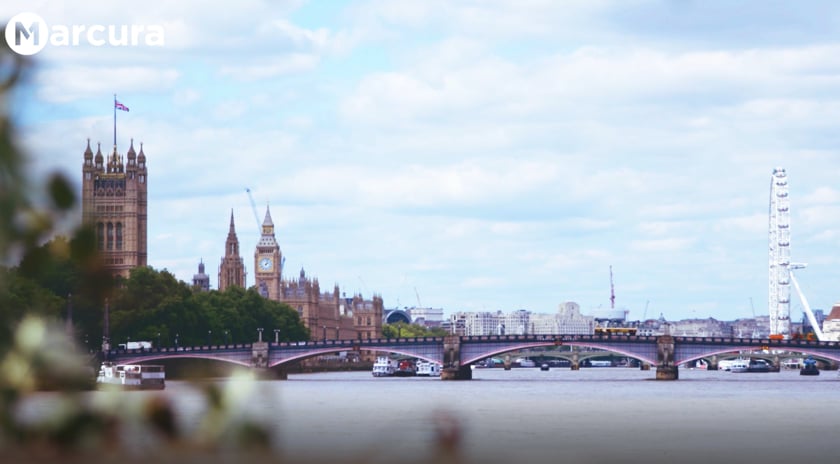 Our London office
Whilst we have our Remote Excellence (RX) philosophy, we do have a number of global offices including our central London location, giving our people opportunities to meet face-to-face if they wish to do so.
All hands on deck in Dubai
Some of the team (girl power!) at the opening of our shiny new Dubai office.
Mass meeting in Mumbai
Our teams spent a few weeks in our Mumbai office for the first time in over two years.
As the smiles on their faces suggest, they were delighted to meet, as it gave opportunities for collaborations, catch-ups as well as introductions for our newest Marcurians.
Looking good in Lisbon
Marcura CEO Jens Poulsen and GC & Chief Compliance Officer Felix Antero touched down in sunny Lisbon to spend the day with the Portuguese team.
A productive day was had by all as the team enjoyed lunch together (the sunshine was an added bonus!) and listened to insights from Jens and Felix on company philosophy and values: compliance, independence, transparency and efficiency.
Active in Athens
Our Athens team held an internal strategy meeting, followed by dinner.
Our global customer base includes prominent Greek customers whom we are privileged to serve with the support of our local team. Our strength in Greece has grown to 13 team members, supporting three of Marcura's companies: PortLog, MarTrust and DA-Desk.
Manila Marcurians meet
As part of our global footprint, we have 70 team members located in the Philippines to assist all of our Marcura customers and meet new prospects.
They recently enjoyed a team-building weekend, themed around synergy and alignment to strengthen team alliance and enable our people to apply Marcura's values and skills.