Our top 3 most-viewed videos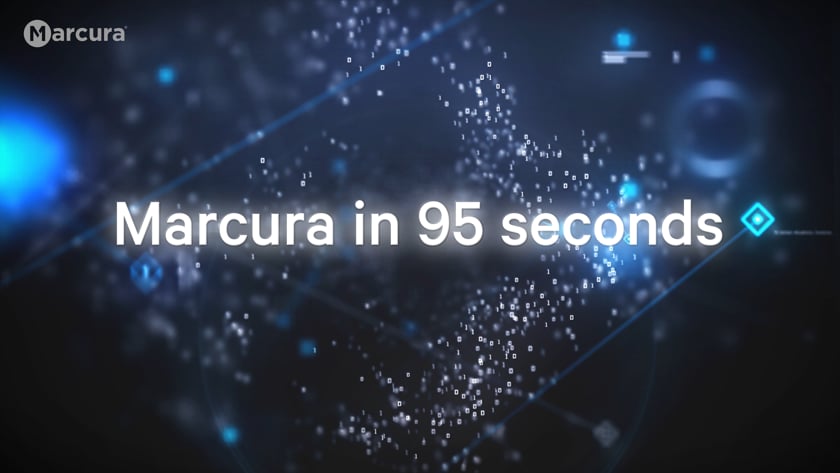 Marcura in 95 seconds
Marcura is here to streamline the processes in shipping.
Find out in 95 seconds how we help customers with our leading solutions.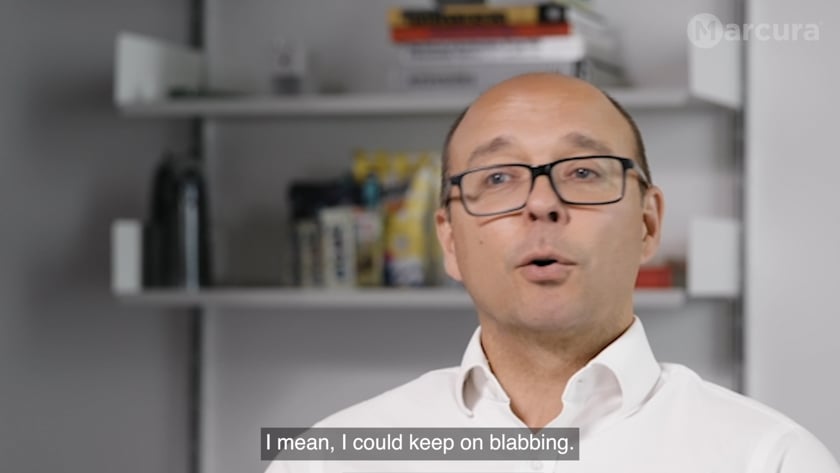 Outtakes
Go behind the scenes… clappers and all!
For sure, leadership is not immune from the odd misstep!
With kind permission, please listen to our CEO and other leadership team members get their words not quite right!
If you'd like to listen to the proper, non-blooper videos, please scroll further down this page.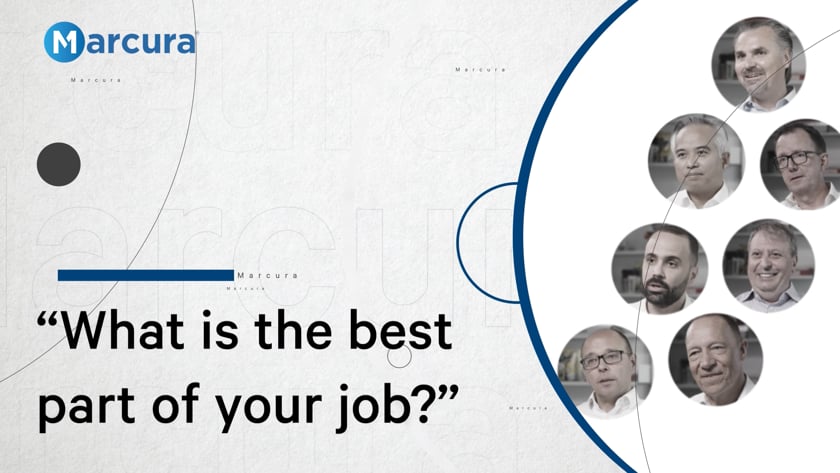 Best part of the job
David asked the key question: what's it like to work at Marcura?
Here's a compilation of the answers he got from some of the leadership team here.
Meet Jens – Marcura's CEO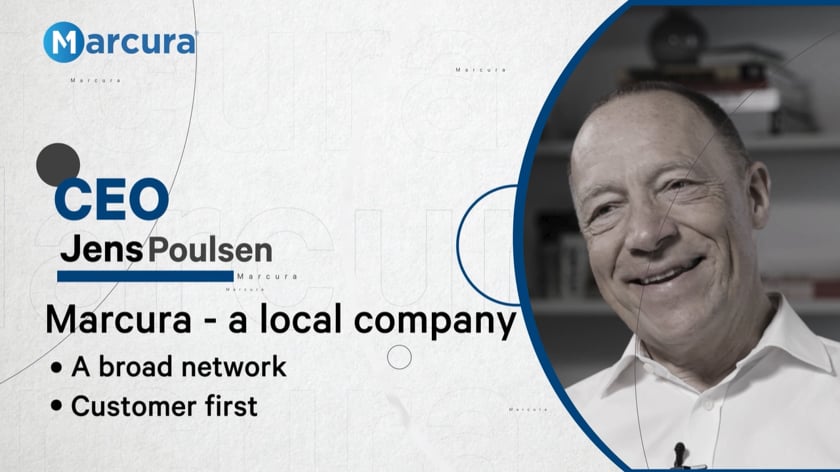 At Marcura, we have a broad global network. At the same time keeping local relationships with customers where they are and where they operate is vital.
Jens shares his views on why it's important for us to stay close to our customers and how we do it.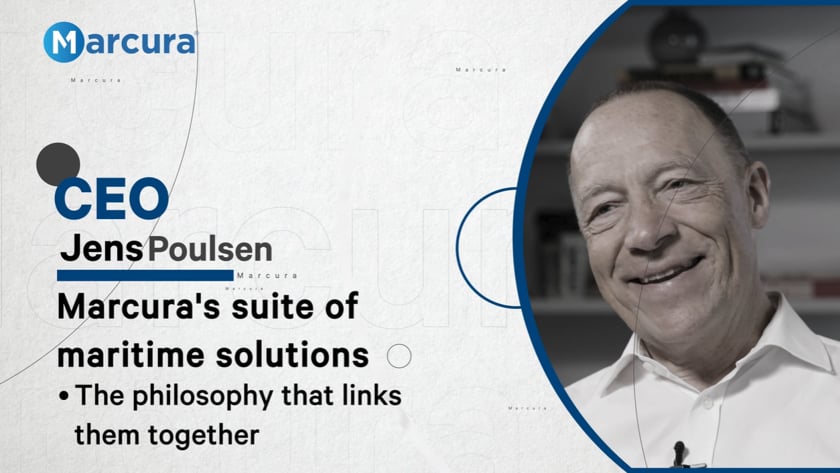 Jens talks about our three biggest solutions – DA-Desk, MarTrust and PortLog and the common thread that links all of our solutions together.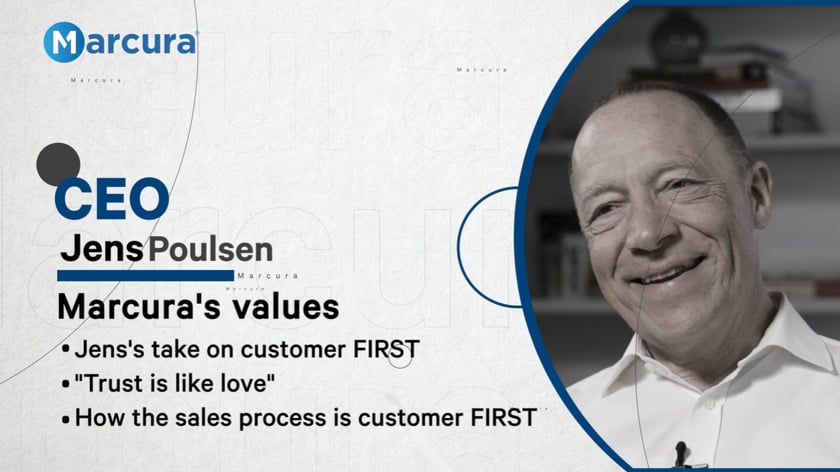 Marcura's values, described.
CEO Jens explains our customer-first ethos, how we've achieved it and why trust is so important to us.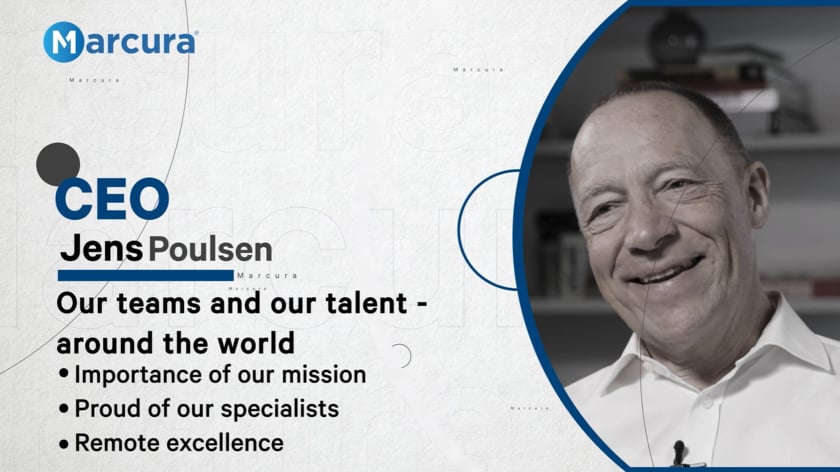 Jens explains how having a global but localised team has enabled us to stay close to our customers through our remote excellence (RX) initiative.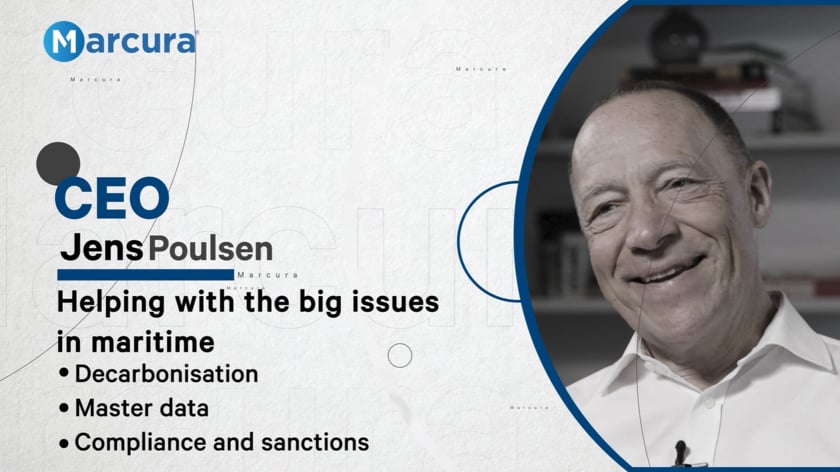 Jens discusses how our solutions can help with some of the big macro issues faced by maritime industry such as decarbonisation, master data, compliance and sanctions.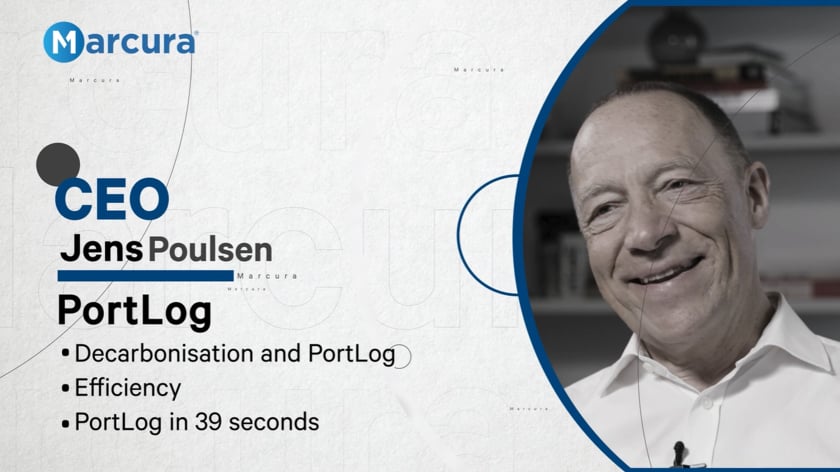 Jens explains how PortLog, our port time and management solution, supports our customers in reducing cost as well as their carbon emissions.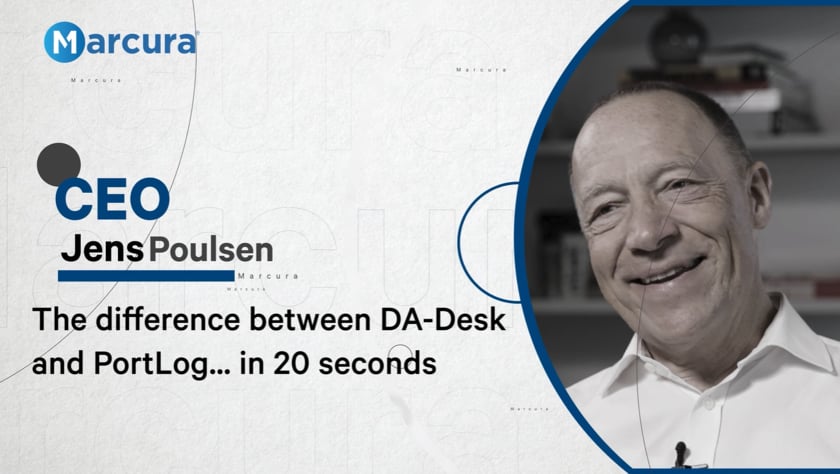 Jens explains the difference between two of our solutions, DA-Desk and PortLog, and how they both help our customers… in 20 seconds!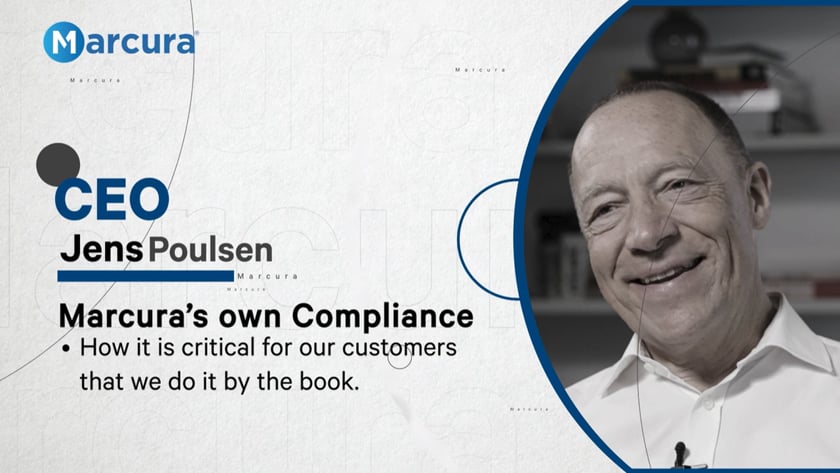 Jens explains our approach to compliance and why it's critical for our customers that we do things by the book.
Jens talks about how MarTrust's E-Wallet helps to ensure seafarers get paid on time, including Russian and Ukrainian seafarers.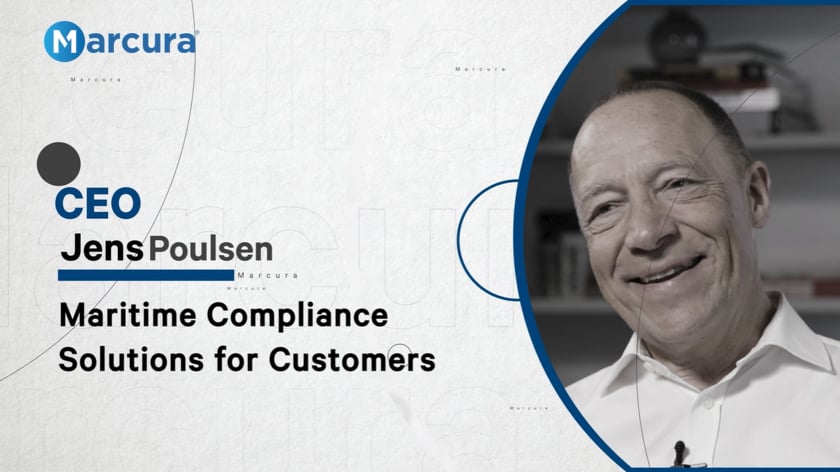 Compliance is becoming even more important and complex in the maritime industry. Jens describes our compliance solutions (including MCaaS) which help customers navigate regulations as they change day by day.
Also how important is it that Marcura does it by the book and why this is important to our customers.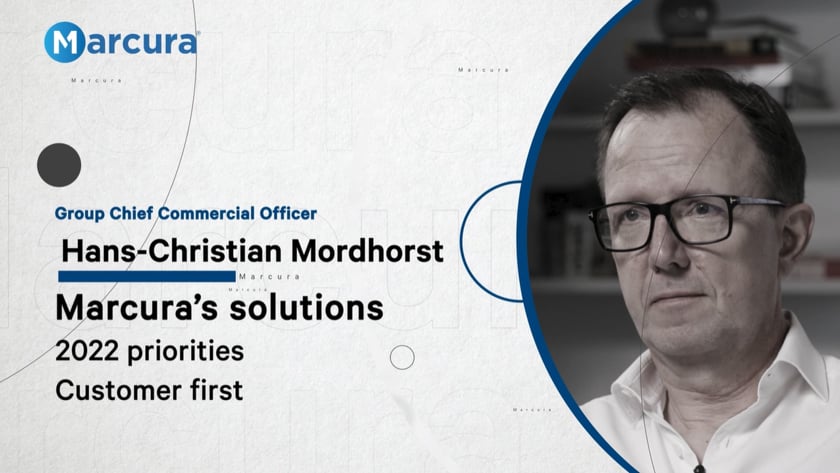 Marcura's Group Chief Commercial Officer, Hans-Christian (HC) Mordhorst explains how we've embraced our customer first ethos across all of our solutions and why it remains at the forefront of our business.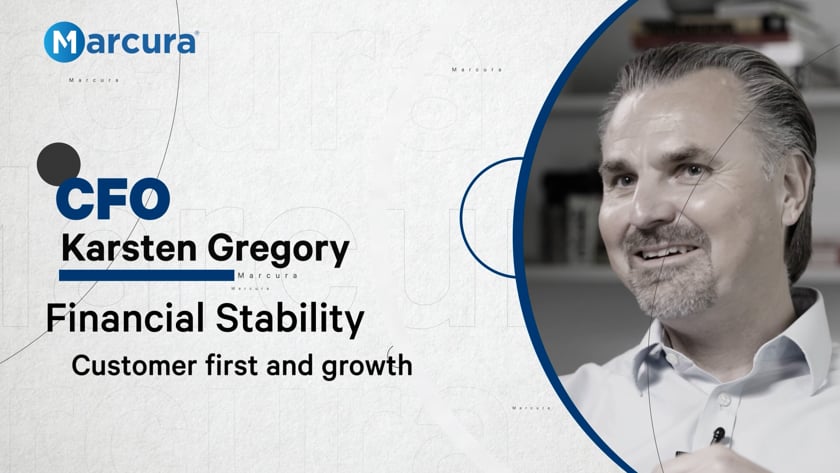 Marcura's Group Chief Financial Officer, Karsten Gregory shares his insights on our financial stability and growth, and how his team enables the group to drive our customer first ethos.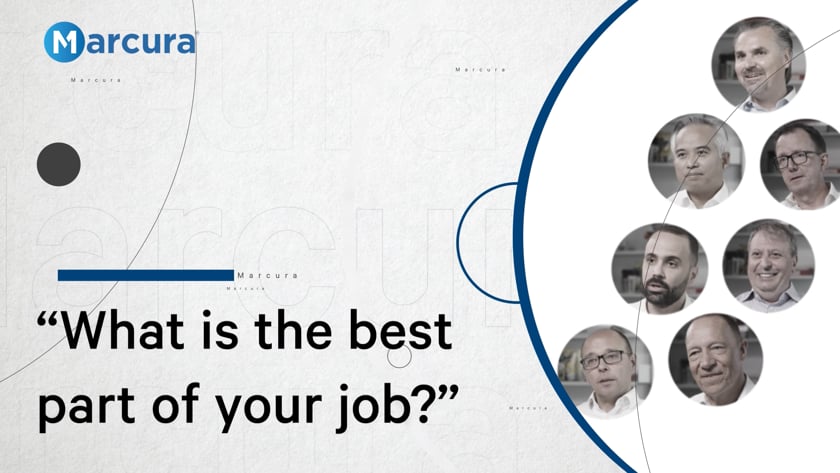 What gets YOU out of YOUR cosy bed in the morning? At the end of David Hardy's recent chats with some of the Marcura leaders, he asked each of them: "What's the best part of your job?" Hear their answers in this video.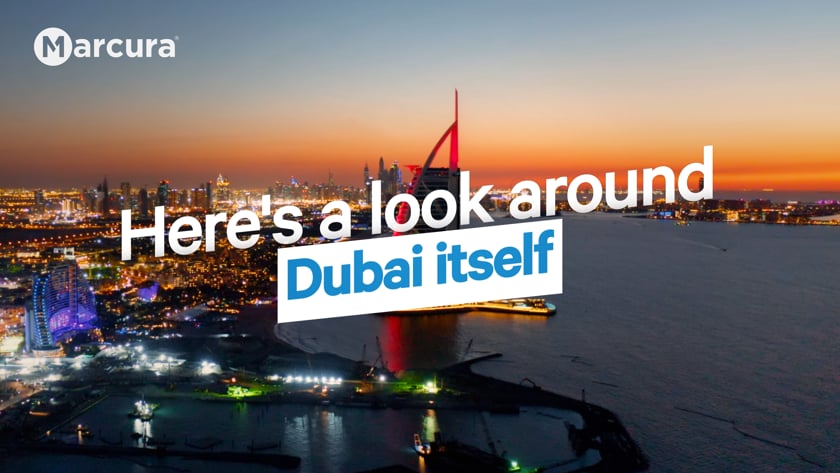 Our Dubai office and headquarters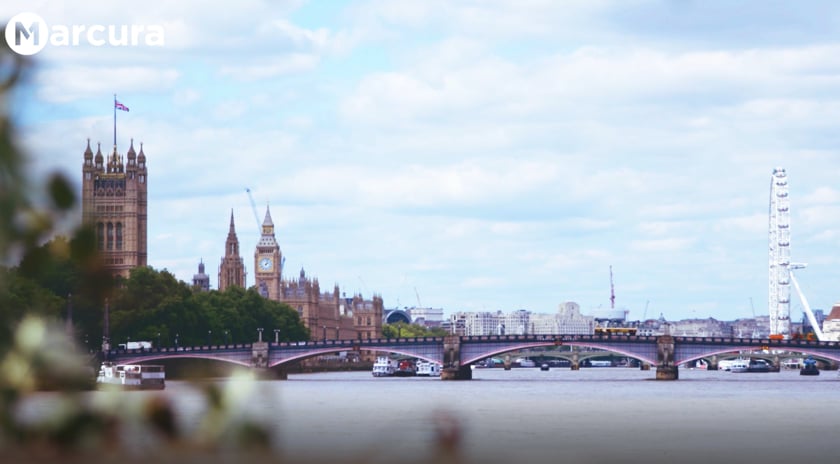 Meet some of our team members
In conversation with Philip Ridgway – spotlight on our business development team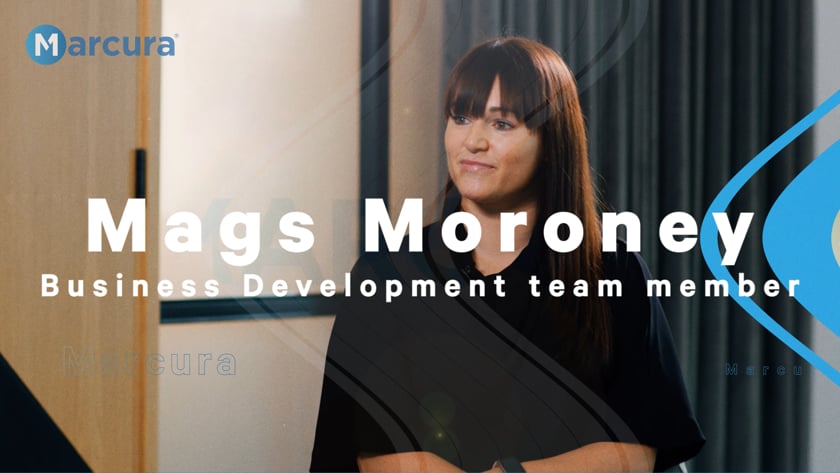 In conversation with Mags Moroney – Business Development team member
In conversation with Rasmus Kaltoft – introduction to our onboarding team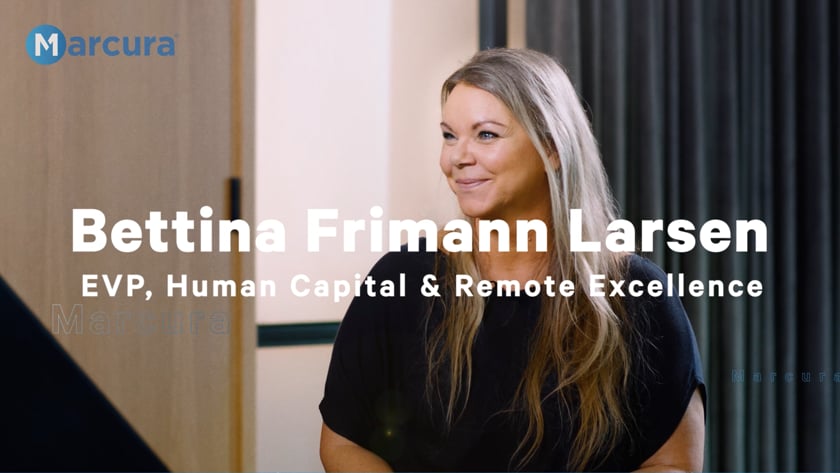 In conversation with Bettina Frimann Larsen – working at Marcura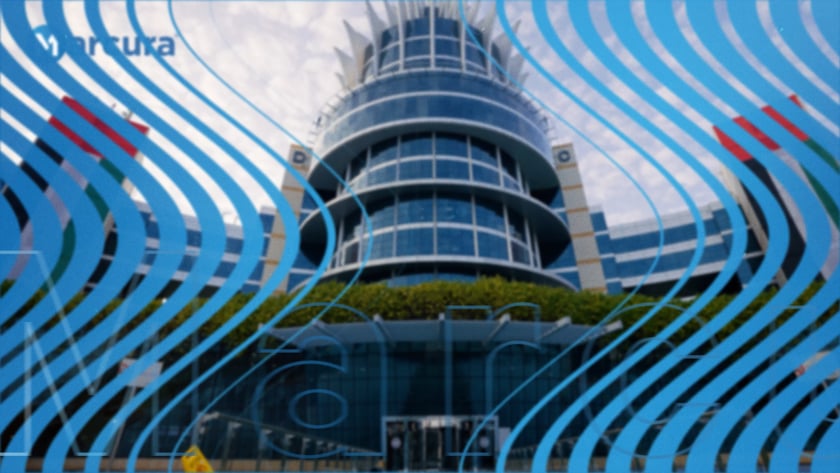 In conversation with Bettina Frimann Larsen – Remote Excellence and personal development
DA-Desk – fully automate your disbursement accounting and payments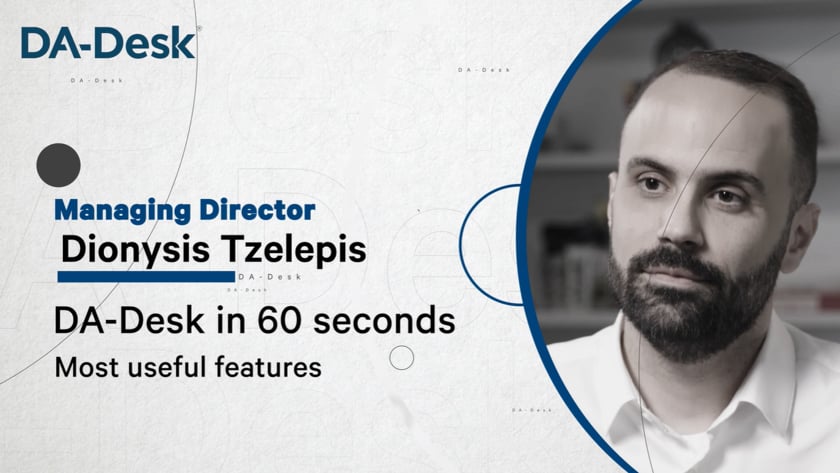 DA-Desk's Managing Director, Dionysis Tzelepis on DA-Desk.
He gives a 60-second summary of DA-Desk and then continues on how it benefits our customers and how our teams embody our customer first ethos.
DA-Desk – a quick introduction to the main features and benefits of the best-in-class DA automation platform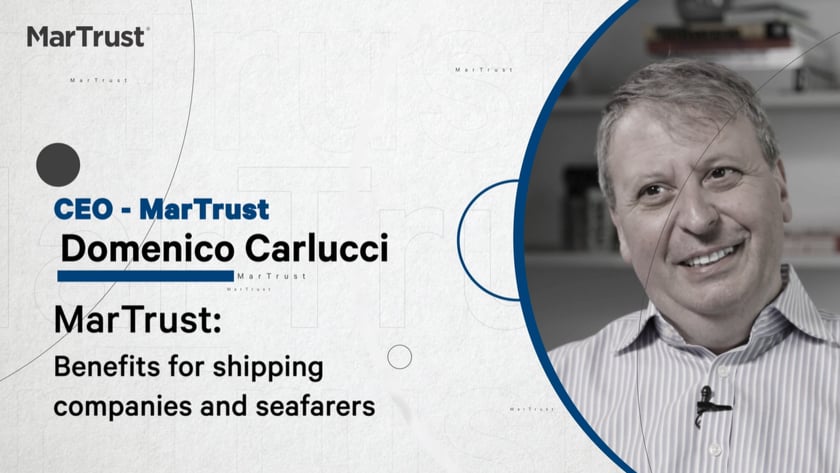 MarTrust's CEO, Domenico Carlucci explains how we address the challenges shipping companies and seafarers face alike and how they both benefit from our digital solutions.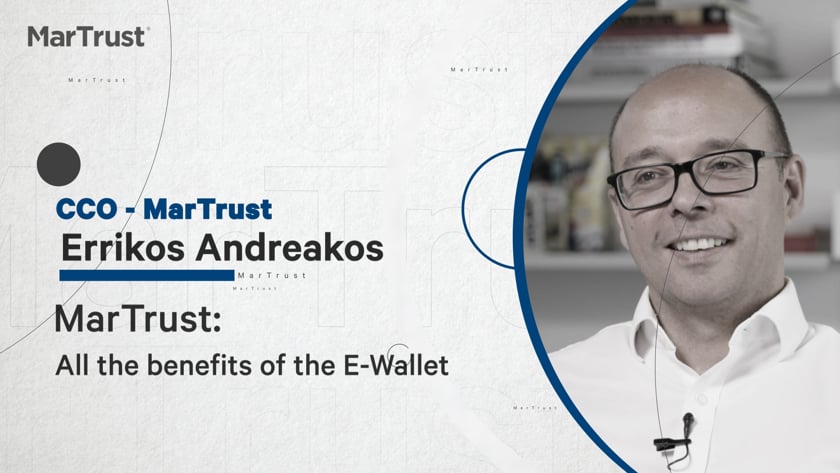 MarTrust's Chief Commercial Officer, Errikos Andreakos provides an in-depth overview of the benefits of our E-Wallet for shipping companies and seafarers, all whilst reducing compliance risk.
Customer stories: Eagle Bulk | Mark Radulovic discusses how Eagle Bulk uses DA-Desk | "We know that Marcura is a market leader in technology and also in the processing of disbursement accounts."
DA-Desk PDA approval. "We've got an app for that." A super quick tour of the DA-Desk phone app for shipping operations teams.
Torvald Klaveness: How DA-Desk integrates into your systems – a customer story about the seamless integration between their VMS and DA-Desk
DA compliance by DA-Desk. Compliance comes built into the DA-Desk platform. It's a major advantage of our system. We check every one of your invoices. This video gives more detail on all the different compliance areas covered.
How DA-Desk plans & develops new features and solutions
What are DA-Desk's views on being customer focused
How DA-Desk innovates by co-creation
DA-Desk on customer engagement
How DA-Desk ensures consistently high standards of customer service
MarTrust | More MarTrust videos
The story of the 6 wives. Domenico Carlucci, CEO of MarTrust, tells this cautionary tale…. which effectively becomes your business case for our MarTrust solutions!
MarTrust E-Wallet solution
MarTrust APP for seafarers