We've made it easier than ever for you to access Marcura resources (brochures, guides, videos, customer stories and the latest news).
You can view our resources without signing up – click on any of the links below to get started.
We hope you find these useful.
"Marcura is the market leader in disbursement accounts and other platforms that come along with the port call process.
Marcura can manage a high volume of port calls – and this was the main factor to come over to Marcura.
Partnering with Marcura helps Eagle to perform better, to process accounts quicker and leverages on data and resources Marcura has all in one platform."
Marc Radulovic
Senior Operations Manager
"DA-Desk is always up-to-date with global port tariffs, and with their huge database, they also know which invoices are true and what can be challenged.
We see a clear difference in the quality and efficiency we can achieve, and now just one person is able to manage the DAs of the entire company."
Manish Jain
Chief Operating Officer
DA-Desk
A guide to using DA-Desk
With DA-Desk we're redefining the future of Disbursement Accounting.
Learn how DA-Desk can unlock the efficiencies of your port call operations and find out how much you can save.
MarTrust
Corporate guide – how shipping companies can improve the payroll process and reduce costs
What you'll find inside:
How our payment solution enables captains, crew and onshore teams to manage pay, bonuses and advances with ease – and reduce cash on board
See screenshots of our solution
The main benefits of MarTrust
PortLog
Get port costs and estimates of unpaid time at the click of a button directly into your IMOS VIP
PortLog is a Veson IMOS Platform partner. As a result, an integration is currently available to bring PortLog's valuable data directly into your IMOS VIP.
Read our guide to find out:
The three ways you benefit
How it works
MCaaS
Reduce the administrative burden related to export controls and sanctions compliance for commodities, counterparties and vessels
As a leader, you set the highest standards for yourself and your company: zero accidents, zero financial covenant breaches, and zero regulatory sanctions.
That's the goal.
But you know that the best shipping companies cannot control every possible exposure in the complex, changing sea of global sanctions.
Marcura Compliance adds to your protection and helps gain back your control.
Avoiding the digital divide
How to get the most out of maritime automation and hit your digital transformation goals.
In our recent survey, the evaluation of the benefits of automation came in only a tiny degree below those of digital transformation (84% vs. 80%).
What you'll find inside:
The role of process automation in shipping's digital transformation
Setting your automation strategy – what, why and how to automate
Why machines will never replace people – how to combine people, processes and technology to maximise value
And much more…
Maritime Compliance – written in association with maritime consultancy Thetius
Learn more about the rapidly developing landscape of maritime sanctions compliance.
Inside the MCaaS Compliance guide, you'll discover:
The impact of sanctions and compliance in the maritime industry
How the maritime landscape of sanctions and compliance is becoming more complex
How Operations Directors can reduce the burden of sanctions compliance
How to reduce your maritime anti-financial crime compliance risks
Sanctions in the maritime industry are being imposed faster than ever, and the high-pressured regulatory landscape means not only has your liability changed, but the anti-bribery and anti-money laundering compliance landscape is becoming increasingly complex.
Inside, you'll discover:
How the maritime landscape of anti-financial crime compliance is changing
How Operations Directors can reduce anti-financial crime compliance risks
Survey results – how Operations Directors view AFC challenges
Meet our leadership and team members, and learn more about Marcura in our series of videos.
Below are our two most viewed videos but you can view them all here.
Marcura in 95 seconds
Marcura is here to streamline the processes in shipping.
Find out in 95 seconds how we help customers with our leading solutions.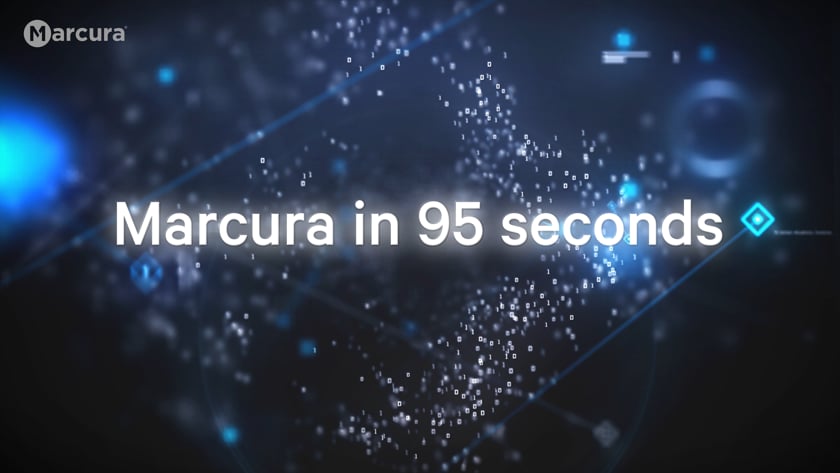 The best part of the job
David asked the key question: what's it like to work at Marcura?
Here's a compilation of the answers he got from some of the leadership team here.