[bluester] and MarTrust partner to streamline due diligence services
September, 2017 (Dubai, UAE) – [bluester], a one-stop portal for buyers and suppliers of Maritime Support Services has entered into a partnership with MarTrust, a global payments provider and a Marcura Group company. Both companies are dedicated solely to the maritime industry, and are partnering to deliver due diligence services to users of [bluester].
As a financial services provider operating exclusively within the maritime industry, MarTrust is able to stay independent and specialised, whilst remaining strategically connected to leading global financial institutions. Further, as a Marcura company, MarTrust has unparalleled access to insights and resources which allows it to vet companies across the shipping supply chain with high efficiency and accuracy.
For a minimal annual fee, suppliers registered with [bluester] will receive a 'Vetted by MarTrust' status, signalling to all shipowners and managers that they are a trustworthy, 'ready to go' service supplier. Additionally, shipowners and managers may request on-the-spot checks of a potential business partner.
Domenico Carlucci, Managing Director of MarTrust, commented on the collaboration: "The problem for ship owners and managers is that, sometimes, their banks do not have a thorough understanding of the maritime industry, or access to the relevant information or contacts to complete compliance checks quickly and accurately. As a result, these processes can end up being burdensome and costly for the concerned parties – the banks, ship operators and ship management companies alike. Our tailored services help customers avoid that. We are very happy to provide our services to users of the [bluester] platform under the special agreement established, and we look forward to offering our efficient payment solutions in the near term to them, as well."
Christoph Oliver Kiese, CEO of [bluester], explained the customer benefits: "Counterparty due diligence is really a regulatory requirement, and MarTrust's services substantially reduce compliance risks and allow for reliable and secure transactions. By delivering access to MarTrust's specialization and service excellence, [bluester] provides its users with a very clear value-add."
MarTrust's payment services are offered in partnership with Paymaster (1836) Limited which is authorised by the Financial Conduct Authority under the Payment Services Regulations 2009 (FCA Reference Number 315407).
ENDS
Issued by Navigate PR on behalf of Marcura Group.
For further details, please contact:
Jack Langley
Tel: +44 (0)203 326 8455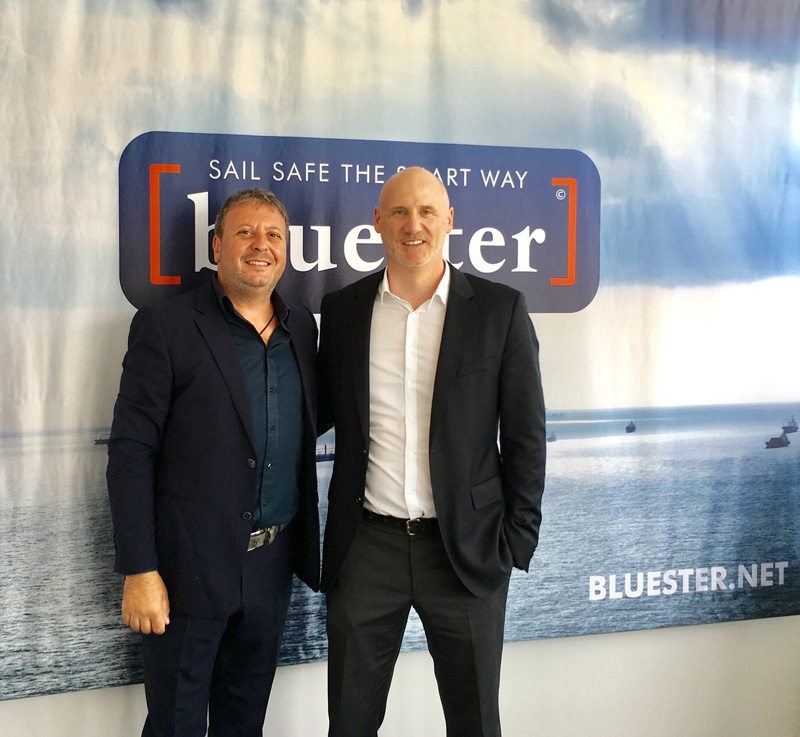 To the left: Domenico Carlucci, Managing Director, MarTrust.
To the right: Christoph Kiese, Managing Director, [bluester]