DA-DESK: Security and Fraud Protection In Maritime Transport & Shipping Services
First published on blog.marcura.com/da-desk
At DA-Desk, security and fraud prevention are at the top of our list when it comes to ensuring that our customers' transactions and data are secure. Our customer-centric approach to confidentiality is what continues to set us apart from our competitors.
Enterprise-grade security ensures that your business transactions are safe with us.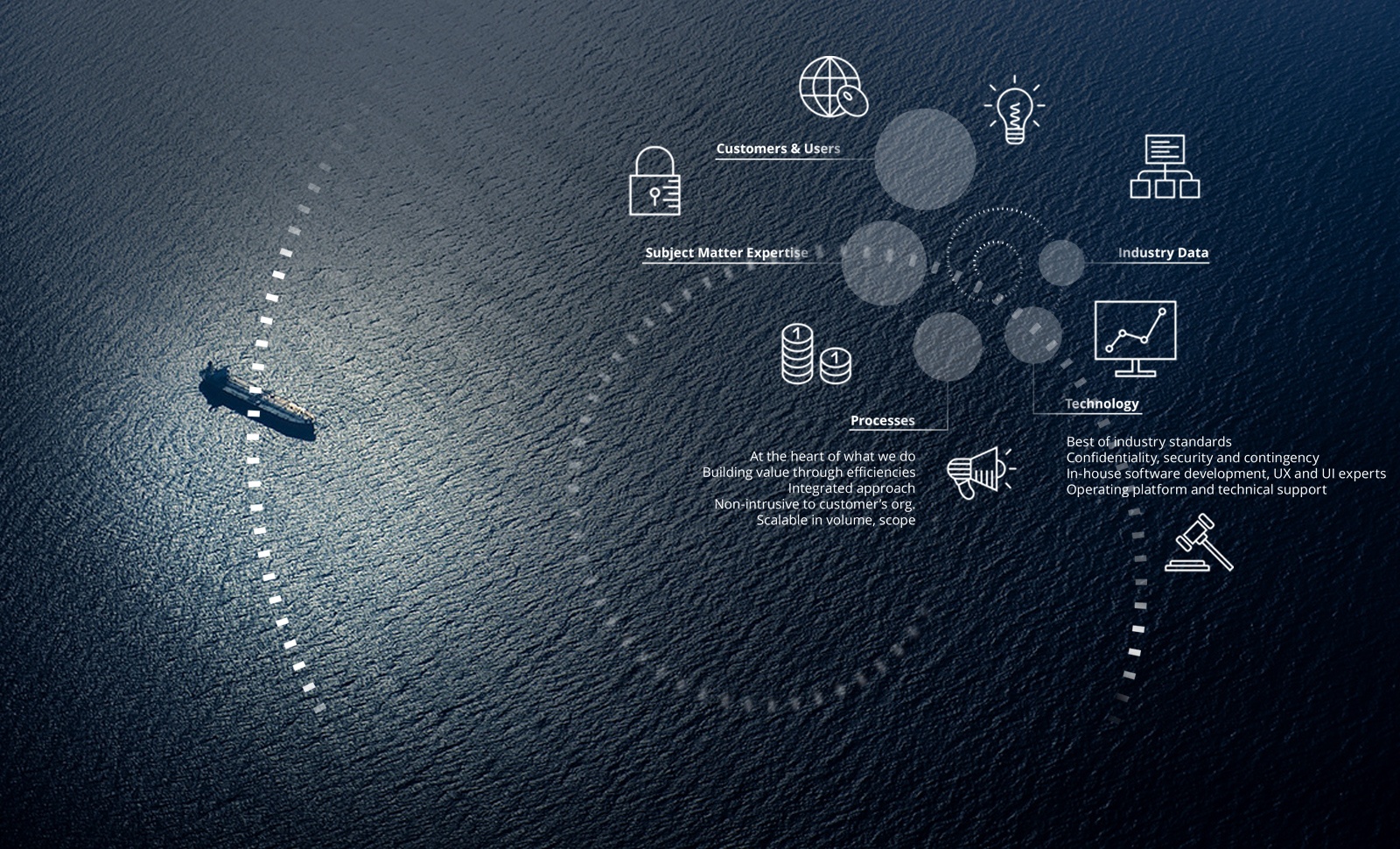 Securing office sites and access to your information
Aside from a physical security presence in our offices in Dubai and Mumbai, we also make sure that our customers' proprietary information is on lockdown in our offices. Office access is electronically restricted and monitored by CCTV; all personal devices are stored in lockers; USB ports are disconnected; and only white-listed Internet pages can be accessed.
All business-critical systems used are enterprise-grade – no casual tools are applied for our core processes. As such, our specialists are only given access to our systems from within the office premises. In addition, we maintain two physically independent offices to be prepared for the worst. Should one site fail, we have a fully audited Business Continuity Plan in place for the other site to take over – including network connectivity.
Digital Security, our systems and your data
When it comes to protection of information, we've got you covered. Our servers are securely located in the Cloud with one of the largest hosting providers in the world and come equipped with a fully redundant configuration with real-time synchronization across two physically separated geographical sites. We apply internal and external firewalls, world-class anti-virus software and fully integrated real-time monitoring of performance and usage. We take privacy seriously for all users of DA-Desk, whether principals or agents.
We understand and appreciate that you depend on the confidentiality of your business processes and operational procedures as your competitive advantage. Whenever you are dealing with DA-Desk, your data is being protected according to the highest possible standards.
Fraud Protection
By getting expert advice from leading digital security consultants as well as our own thorough preparation through policy planning, automation and validation, we have thwarted fraudulent attempts with ruthless efficiency.
We offer integration to most voyage management systems on an all-inclusive digital platform featuring secure individual user accounts. Accounts are individually verified, with our advanced and secure transfer system ensuring that only the right people can access the account. In addition, we are fully audited by Deloitte (the Deloitte ISAE report is available for DA-Desk customers).
All DA-Desk related systems and integrations are based on secure certificates (HTTPS encrypted data) with Secure Socket Layer (SSL encrypted links). Our principal applications support any modern browser and we encourage our users to apply up-to-date software to optimise performance and reduce security threats.
DA-Desk is committed to security, for your sake and for ours.